All of our collars and leads are machine washable at 30 degrees. We recommend you pop them in a knotted pillow case or sock, to protect your machine drum from the metal parts.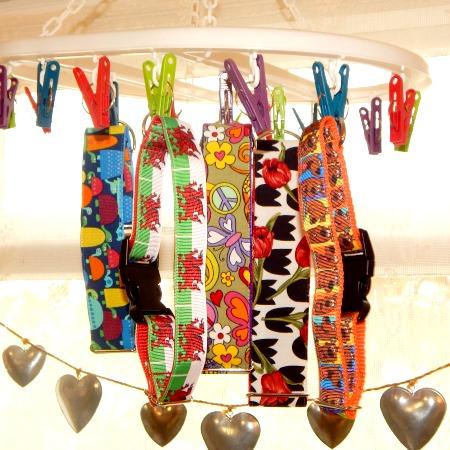 If your hound has managed to some grass stains, a little squirt with that pink stuff should do the trick!
PLEASE always check your collars and leads for wear and tear regularly, washtime is the perfect occasion. All collars will become unsafe for use at some point, so checking them over makes good practice.