How to measure your hound
Whilst our Greyhound House Collars are made in a 'One side fits all' style, that just pop over their head, our Martingale Collars require specific measurements to ensure a safe and comfortable fit

.
House Collars - For other breeds
For dogs other than Greyhounds, please:
1) Measure the 'Largest Point of your Dog's Neck'. We will work from this measurement, allowing some adjustment room.
2) Measure 'Around the Brains' to ensure a loop collar will fit over their head and ears, and off again.
Martingale Collars - For any breed
1) The first measurement we need is from around the 'Top of the Neck', just behind their ears. This is the narrowest part of their neck and we use this to ensure the collar will fit properly and not slip off.
2) The second measurement we may need, is the 'Largest Point of the Neck'. This is particularly needed for lurchers, where their head may be larger than the average greyhound. This also applies for non-sighthound breeds.
3) We may also need a third measurement for other breeds, 'Around the Brains' as their heads tend to be larger and the collar needs to be able to pop over the head and ears, and back off again.
Buckle Walking Collars - For other breeds
We need the measurement from around the neck, where the collar will sit. Please don't add any extra, we will add on what we need for adjustment.
If in doubt, please Contact Us for help.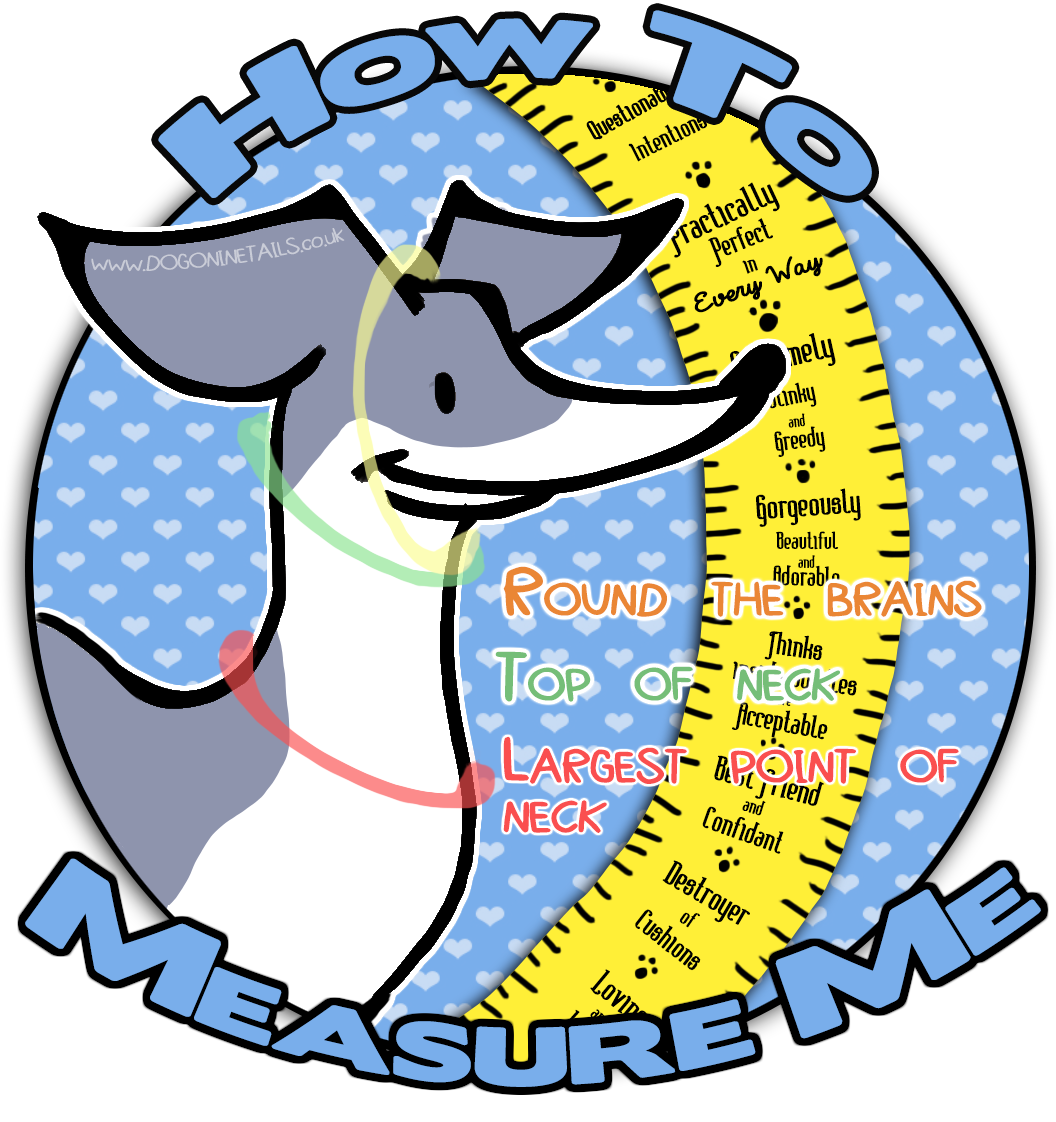 Don't forget, it is a legal requirement for your dog to ALWAYS have an ID tag on their collar, with your contact details.
We have always used 'Identitag Engraving' for all of our dogs, they are hard wearing and still look great after many years of wear! We can highly recommend them and you can find them HERE PLEASE mention that you found them via Dog O Nine Tails!