How to measure your dog
Greyhounds and other Sighthounds
Whilst our greyhound House Collars are made in a 'One size fits all' style, that just pop over their head, our Martingale Collars require specific measurements to ensure a safe and comfortable fit.
1) The first measurement we need is from from the 'Top of the Neck', just behind their ears. This is the narrowest part of their neck and we use this to ensure the collar will fit properly and not slip off.
2) The second measurement we may need, is the largest part of your hounds head, 'Round the Brains'. This is particularly relevant for lurchers, where their head may be larger than the average greyhound. This also applies for non-sighthound breeds.
If in doubt, please Contact Us for help.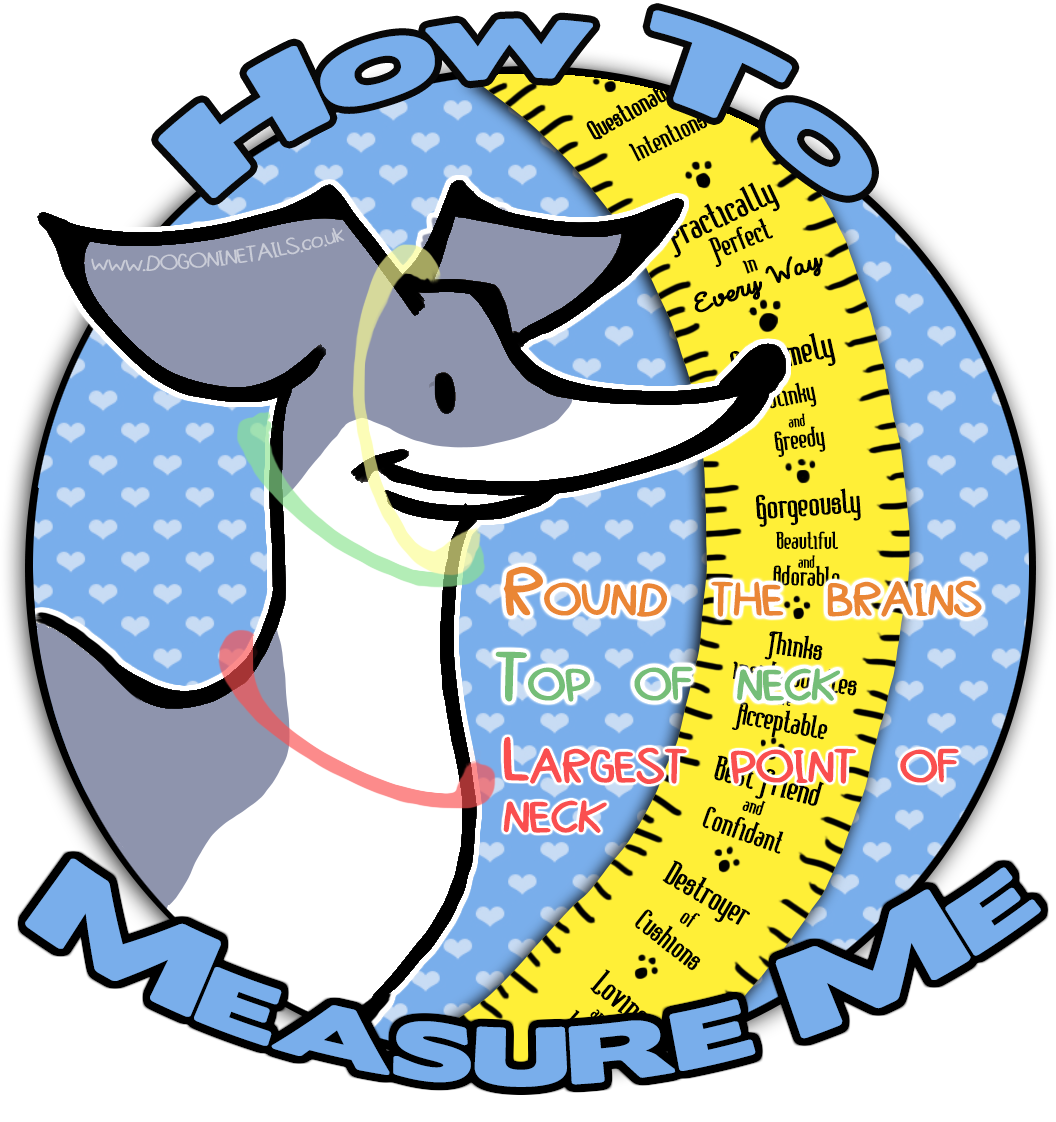 Other breeds
For side release Walking Collars, we will need your dog's neck size from where the collar will sit. 'Largest Point of Neck'
We can also make Martingale Collars for all dog breeds, but it is vital we also have the 'Round the Brains' (head) measurement as these collars pop over their heads, which tend to be bigger than their necks in all other breeds! To take this measurement, place the tape measure around their head, then slide it on and off, to ensure it will come off over their ears comfortably, this will give your the head measurement.