Cocktails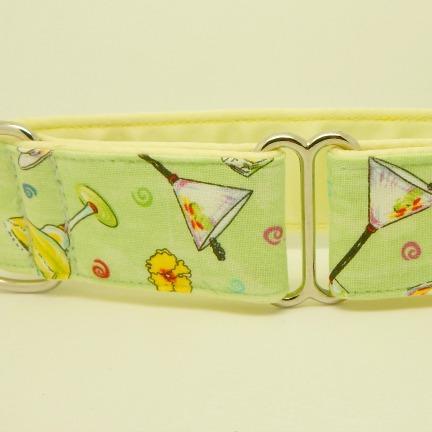 Very pleased with the professional prompt service. The parcel received was even better than the photos! Will shop again!
This is an end of line / ex-show stock collar
A 1 1/2" house collar has a vibrant 'cocktail glass' design on a green background
Our House Collars are a 'One size fits all Greyhounds, they expand to approximately 18" and are fully adjustable.
Ask a Question about this product