Show Season Dates
2nd April 2017
April's Blog Message
Well, it really looks like Spring is on it's way!
It's so nice to wake up to sunshine, birds twittering and the sound of someone mowing their lawn! Lets hope this year we get a proper Summer, like the ones we used to get when we were younger - remember those long, hot summer holidays? 'Wimbledon Fortnight' was spent either watching or playing tennis for the whole two weeks, no rain to spoil play, just warm and sunny from one day to the next! The school Summer holiday spread out before us, full of ideas like bike rides, picnics, den building and more - those really were the days!
It seem, these days, that you just can't plan too far ahead, because we just don't know what the weather will be like! We're currently helping our eldest daughter and future son-in-law plan their wedding for next year. There really is no choice, it all has to be done so early. All we can do is keep everything crossed that the actual day is warm and balmy, perfect weather for a perfect day - nothing we can do about that!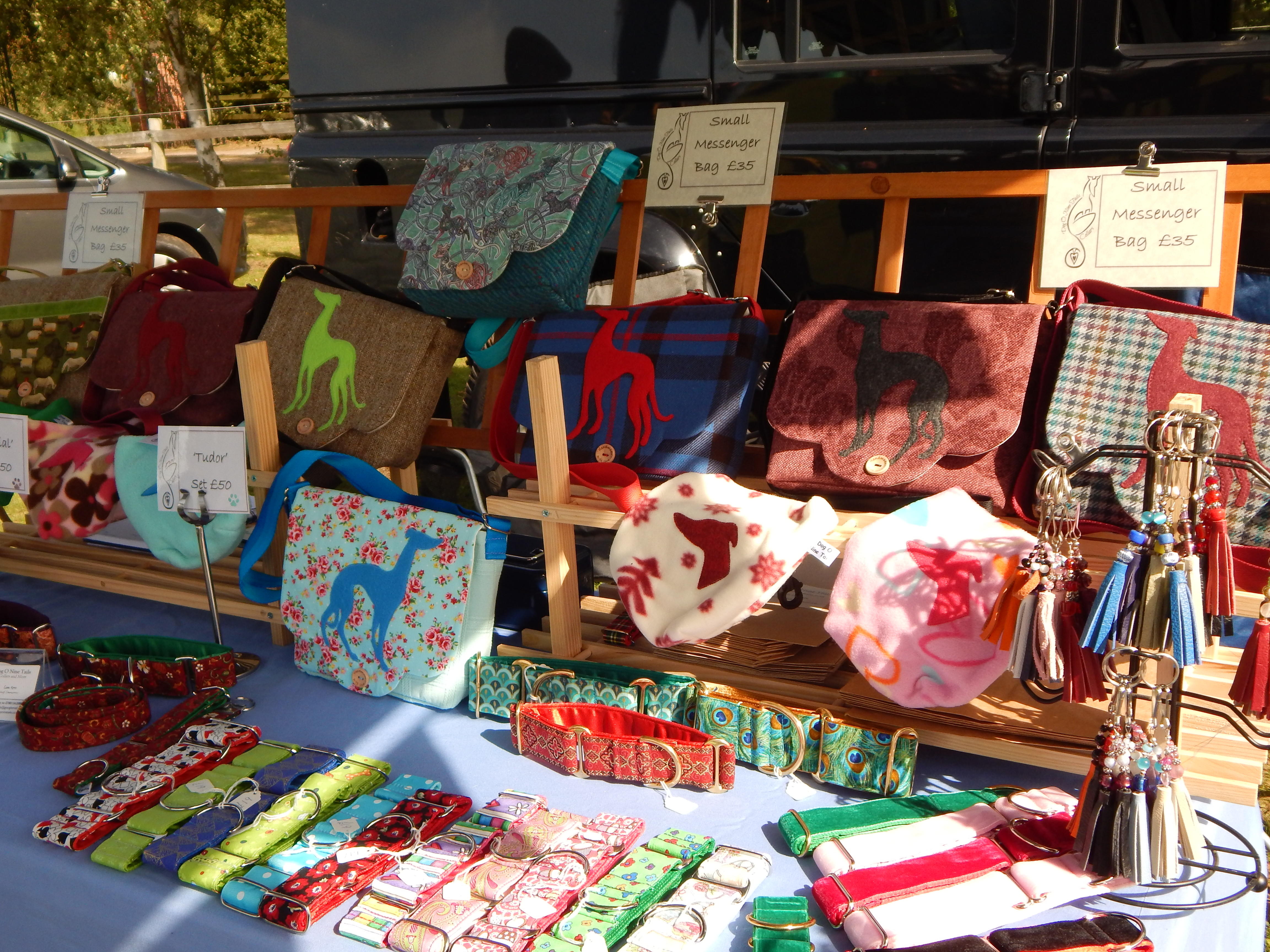 Anyway, we have done some planning, we've booked several dog shows for this year and we truly hope that the organisers get the good weather they deserve! So much effort goes into these the planning and organising of these events, from one year to the next, they can plan everything - except the weather!
Here is the list of where we will be:
May - Sunday 7th
Lurcher Link Show, Wellholme Park, Brighouse, HD6 4AA
May - Sunday 28th
Greyhound Extravaganza, The Polo Club, Station Road, Dullingham, Newmarket, CB8 9UT
July - Sunday 16th
Northern Greyhound Gathering, Wetherby Racecourse, LS22 5EJ
July - Saturday 22nd
Scottish Greyhound Gathering, Musselburch Race course, EH21 7RG
July - Sunday 30th
Kamas Cave Great Greyhound Picnic, Long Sutton Barns, PE12 9AF
August - Sunday 13th
Lincs Greyhound Gathering, LN11 9AW
September - Sunday 10th
Forever Hounds Trust, Cross Keys, Pulloxhill MK45 5HB
November - Sunday 19th
Sheffield RGT Christmas Fair, The Venue, Stocksbridge S36 1DY