Scorching June!
2nd June 2017
June has arrived and brought with it a mini heatwave hasn't it! I'm struggling to work in this heat as I sit under a huge work lamp. It's no cooler in the rest of the house, so it's no wonder all the dogs are panting and restless, despite the doors and windows open, poor hot dogs. Only Lucy, our 11 year old Greyhound chooses to lay beneath my chair, soaking up the 'rays.'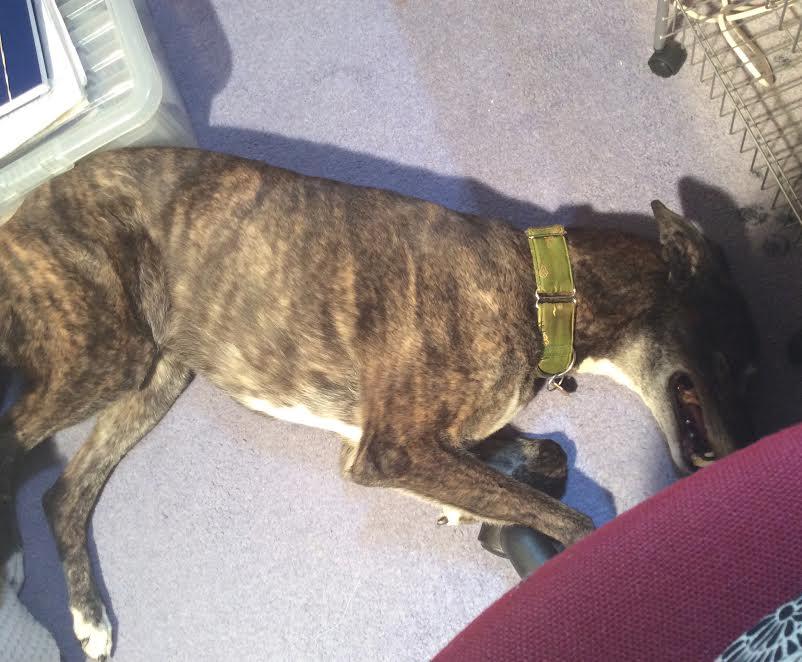 Last Sunday we were at the Greyhound Extravaganza, near Newmarket, at the new venue and boy was it hot! It really is difficult to get just the right weather conditions in this country lol. We are never happy, it's either too hot, too cold, too wet and worst of all for us stall holders TOO WINDY! Many of us remember leaving broken and disheveled gazebos behind, in the skip, at the Scottish Greyhound Gathering, a couple of years ago.
Our 'Show Dates' have been updated HERE and we are really looking forward to some fantastic events ahead. We are especially excited to have been invited to do a 'Pop-Up' shop for Sheffield RGT and it had nothing to do with the promise of cake, honestly!
The 'Sewieroom' is buzzing with projects at the moment - even with just me in it. I have so many ideas for product re-designs and also spent a lot of time recently updating our website, to make it easier to navigate around. Please do take a look and see if it works any better for you. On a personal note, some of you will know that I've taken up dressmaking again! Although time is limited, I have enjoyed creating new outfits for myself and just 'tinkering' around with a different subject matter is quite cathartic.
Following a trip to a REAL fabric shop recently (I was like a child in a sweet shop!), new fabrics were purchased for some stylish streetwear for your dogs and have been transformed into gorgeous collars, see HERE. As with all our fabrics, they can be made into collars for any breed of dog, we don't just make for Greyhounds. We have a Gallery of photos for your dogs, wearing our collars, and quite a few are now of other breeds.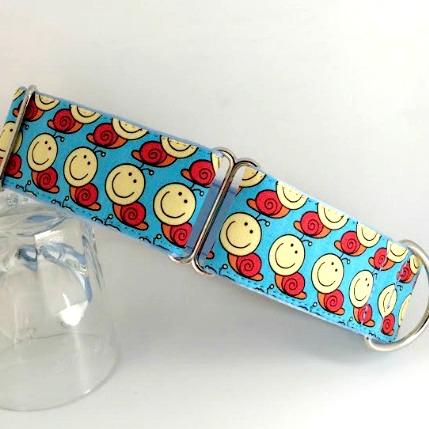 In signing off for now, I wish you all a very wonderful weekend, whatever you have planned. Don't forget to keep those 'Dogs in our Collars' coming. Remember to keep checking back for more blog posts and let me know how I'm doing - this is all still very new to me.
Lisa and hounds x