Hi and welcome!
27th February 2017
First Blog!
Well, this is going to be the start of a steep learning curve for me! Hopefully this will become a place where I can tell you what's going on in the 'Dog O Nine Tails' sewing room,! Also, a place where you can let me know what you thing and make suggestions of what you'd like to see!
So, here is a little introduction! I am Lisa, the 'Sewing Enthusiast' behind the company. I have about 40 years experience in sewing, from making my own clothes, clothes for my childrens , soft furnishings for my home and now, dog collars and accessories for that special, four legged love of your life!
How many of you have ever tried making your own clothes? Did you enjoy it or was an experience you are keep never to repeat? I'm just getting back into dressmaking, trying to remember all the skills I haven't used for such a long time! It's really testing the old 'grey cells' lol.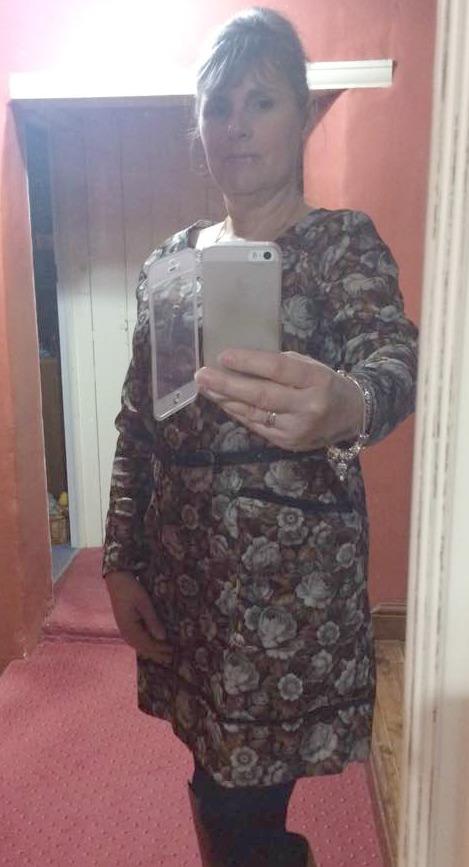 Here is my latest creation, a bit of a change from dog collars! It's just a slip on dress, nice and comfy, in vintage fabric. My next project will be a jacket, for a wedding, photos might follow, if it goes according to plan!
Getting back to the dog collars, I have some gorgeous new fabrics coming in shortly, from the USA, and they will be on the website as soon as I have them made up. We're also trying to expand our tweed range and build up our stock for the show season, which is coming around very quickly! We have some shows already booked and will be posting details about them very soon.
So there you have it! A quick first blog, how did I do? What else would you like to know? Do you want to see more photos and stage by stage entries for new products? In our next blog we'll let you know which dog shows and greyhound events we#ll be attending. Until next time, keep smiling
Lisa and hounds x