About Us
Dog O Nine Tails Handmade Collars
We are a small, family run business, operating out of a small room of our cottage – a true 'Cottage Industry'! We live in a small village in North Nottinghamshire, close to the heart of Robin Hood country and Sherwood Forest!
So who am I?
I am Lisa Rees and as 'Chief Seamstress', I have over 40 years experience with a sewing machine. From making my own clothes as a teenager, to making our home furnishings and then our children's clothes.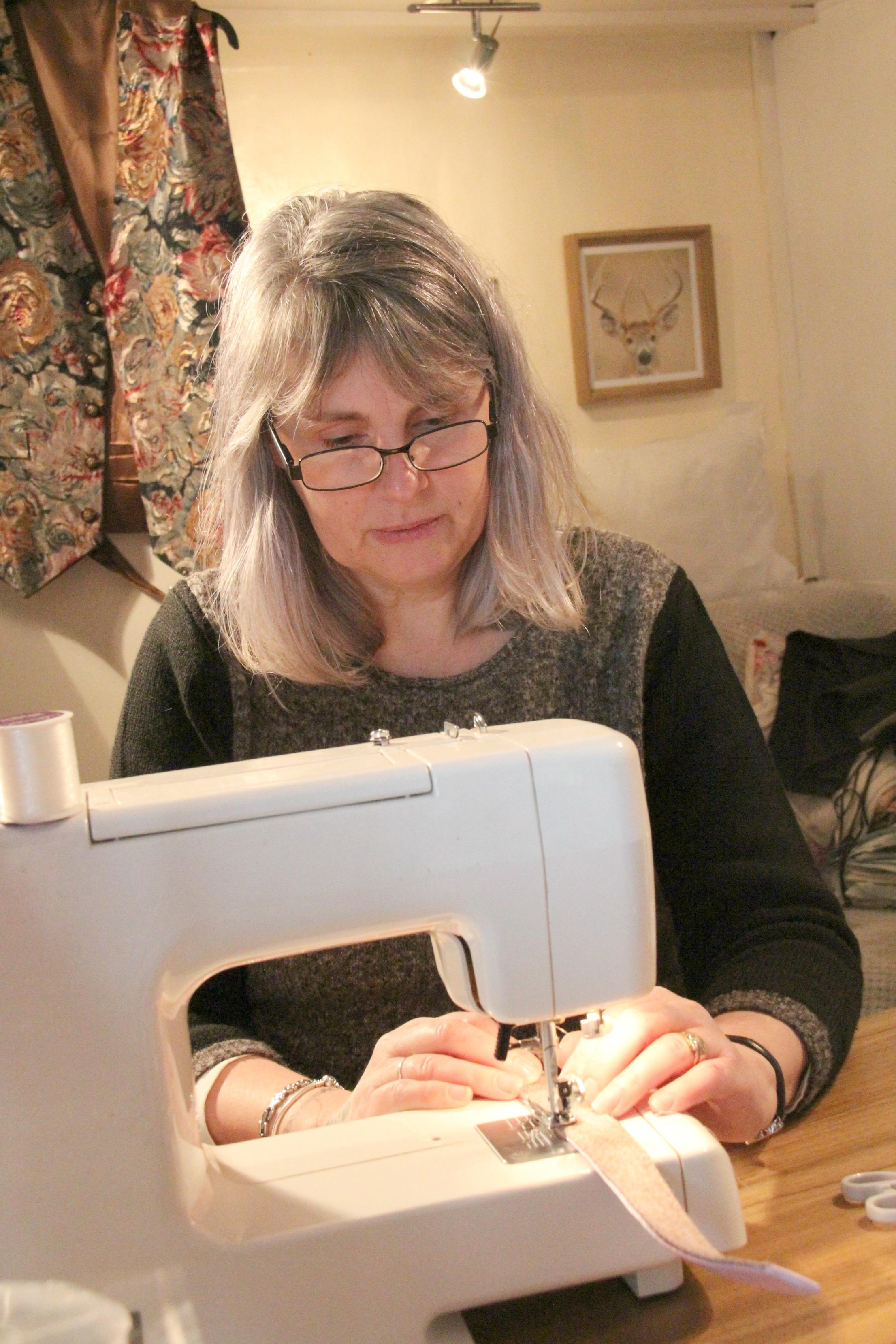 I've even created some weird and wonderful Fancy Dress costumes over the years! I have a passion for fabrics and love nothing more than browsing a 'proper' fabric store and spending time choosing new materials with a vision of how they will look, once transformed into something special!
My other passion is our dogs. About ten years ago a friend was asking around to see if anyone could take in an eight month old Jack Russell that no one wanted, well what could we say, Roxy joined our family that very day. That was the start of an avalanche of needy dogs joining our family and within about eighteen months we had nine dogs in the house and the seed of an idea for 'Dog O Nine Tails' was born!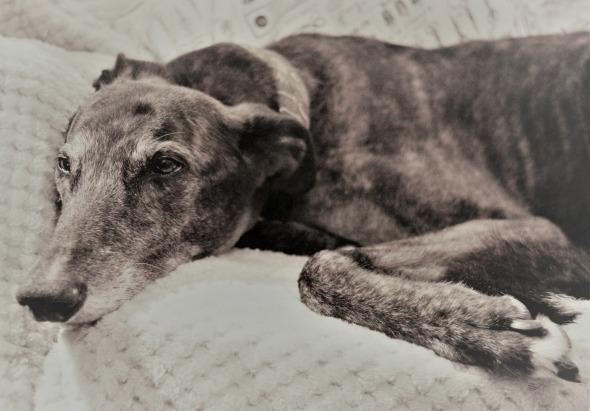 As is the way of life, some of our dogs have made their way 'Over the Rainbow Bridge' but our hearts have been healed with the arrival of a few more. We currently have three Jack Russells, including Roxy, one of our original greyhounds is still with us, together with two rather mad young lurchers!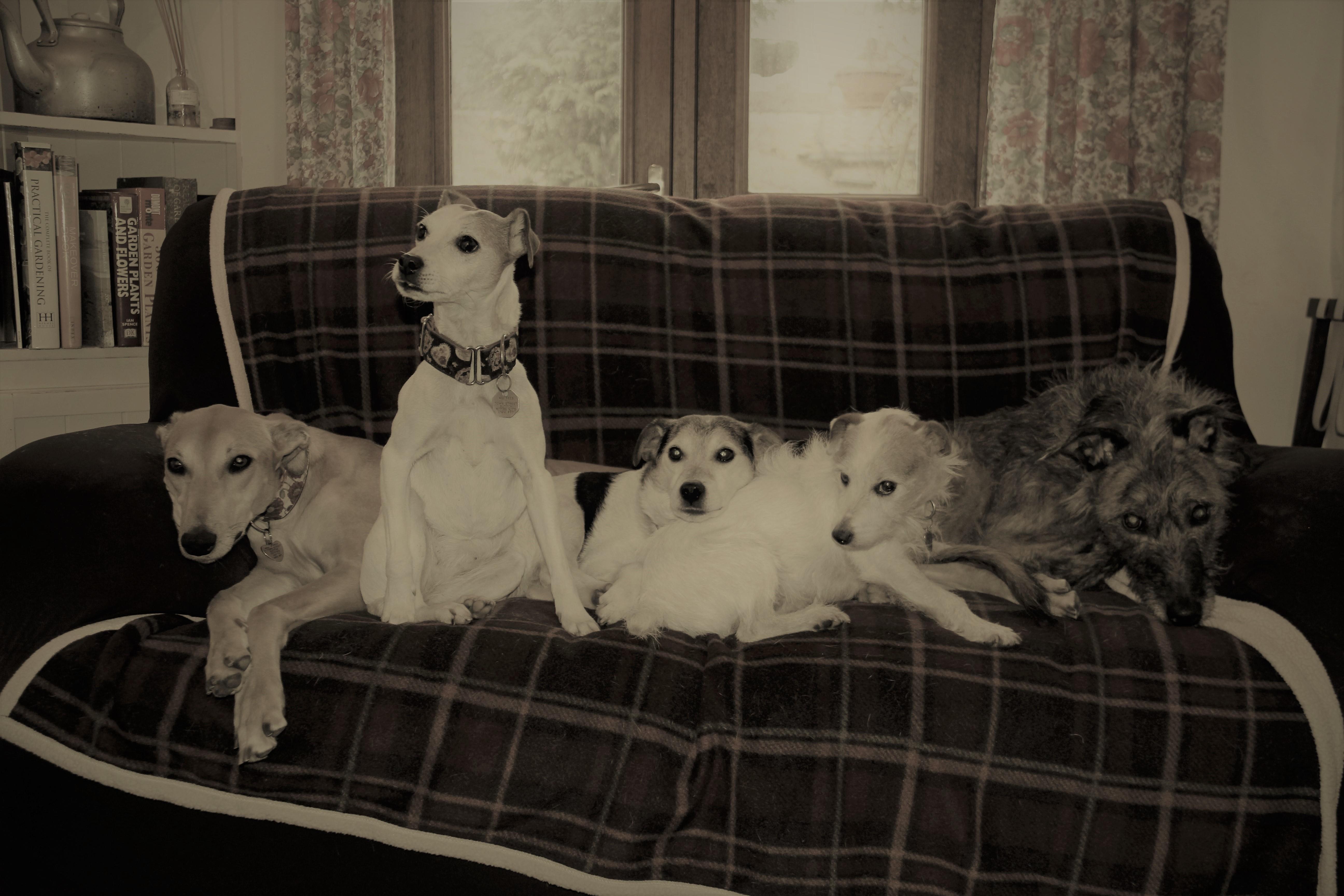 As a family we enjoy walking in the beautiful countryside around us. We also love to get out and about with the 'Dog O Nine Tails' collar stall during the Summer months, to greyhound shows around the country – see out 'Events' page to see where we are!
Thank you from the Rees family including Roxy, Tilly, Hendrix, Lucy, Brax and Belle